Call Us
(02) 6342 2799
+61 2 6342 2799

Find Us
133 Kendal Street
Cowra NSW 2794 [map]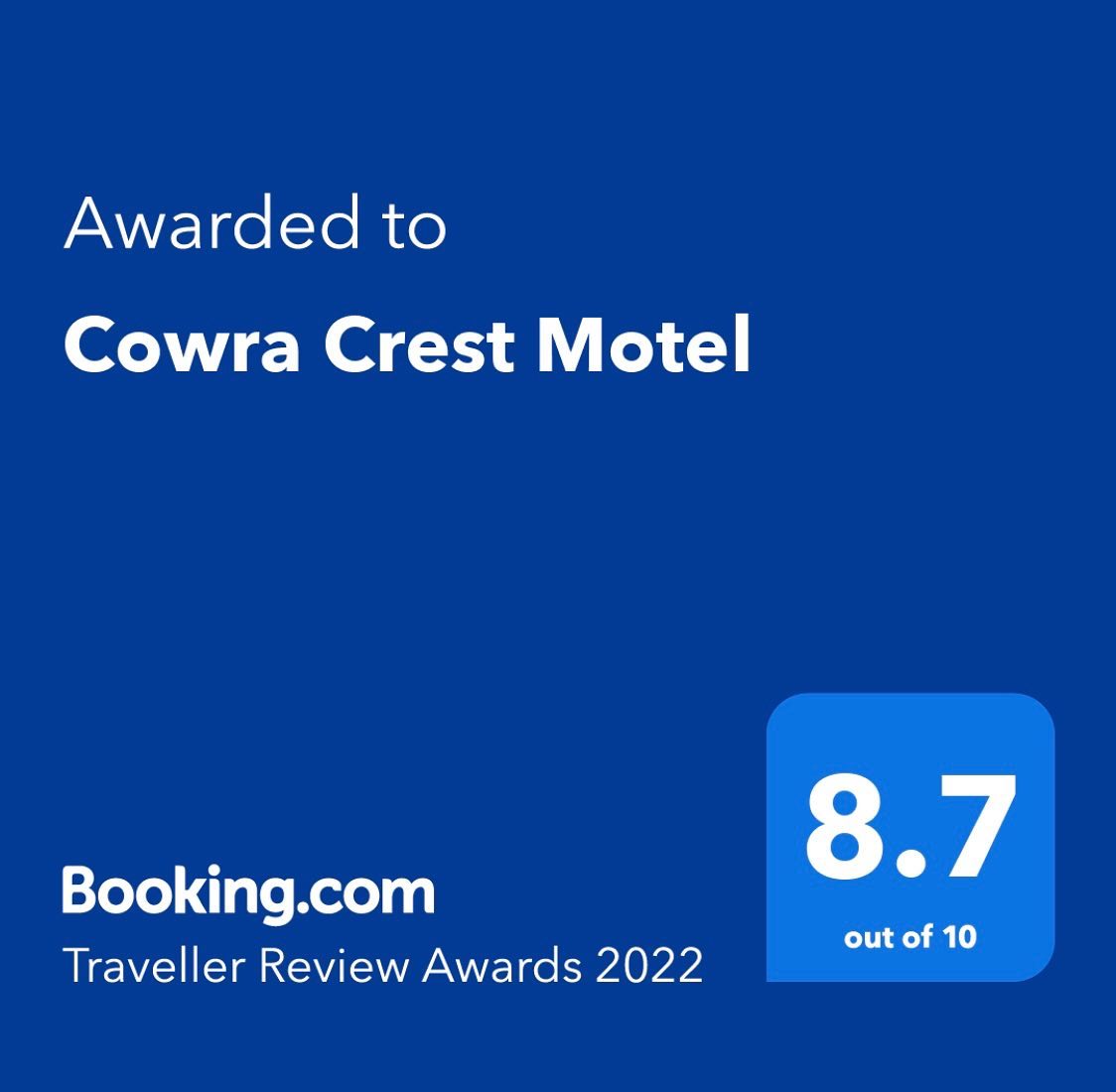 Covid-19 (Coronavirus)
The health, safety and wellbeing of our staff and guests is our top priority during these challenging times. We have introduced additional cleaning and sanitising to ensure your stay with us is as safe as possible. Our Covid Safe Plan is available for viewing at reception upon request.
We also have a flexible cancellation policy in case your planned stay is affected by Covid restrictions.
Our commitment to you
To ensure we maintain your health and wellbeing while staying at Cowra Crest Motel, we have enhanced our cleaning methods in response to the ongoing Covid-19 pandemic.
All frequently-touched surfaces such as door handles, bench tops and EFTPOS machines are sanitised on a regular basis.
Hand sanitiser and masks are available at Reception for all guests.
All rooms are thoroughly cleaned and sanitised following our guests' departure.
Your commitment to us
To ensure we all remain safe, we ask that you follow the rules provided by NSW Health at the time of staying with us.
NSW Health rules and restrictions
Covid-19 rules and restrictions have changed regularly. You should always check the NSW Government website before travelling and whilst staying in Cowra for the latest information to keep up to date with these changes.
Visit the NSW Government's Covid-19 website for more information.
Contact us if you have any concerns
We know that sudden changes to rules and restrictions can disrupt your travel plans. Please contact us if you have any questions or concerns.